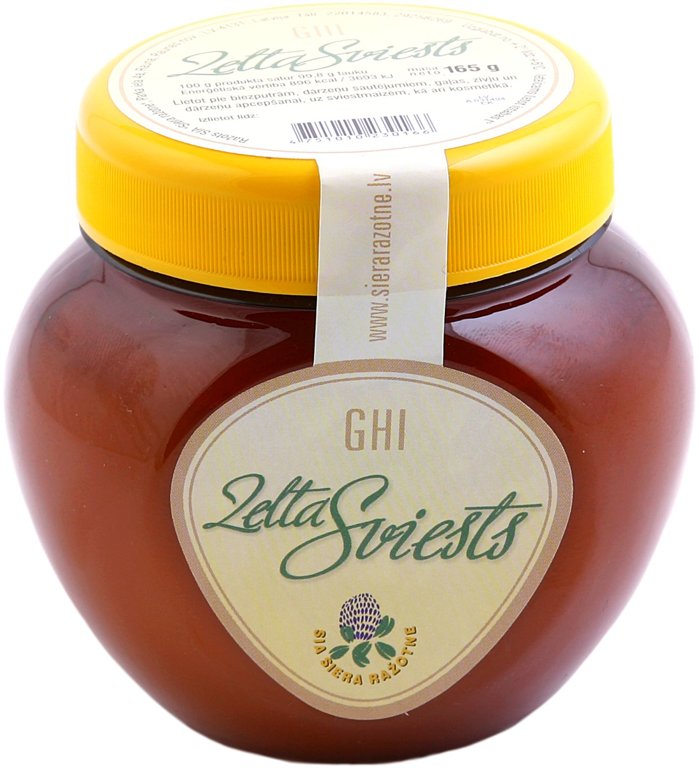 Gold butter (also known as ghee butter) produced from highest quality butter obtained in Latvia.
Gold butter has a number of valuable properties - it is rich in vitamin A, D and E, enhances the immune system and promotes digestion.
Ghee contains a lot more flavor than regular butter.

Gold butter is used for cooking meat, fish and vegetables, as an additive in casseroles, sauces, porridges, soups, as well as in the traditional way - on sandwiches. Butter is also used in cosmetics for nourishing and softening the skin.