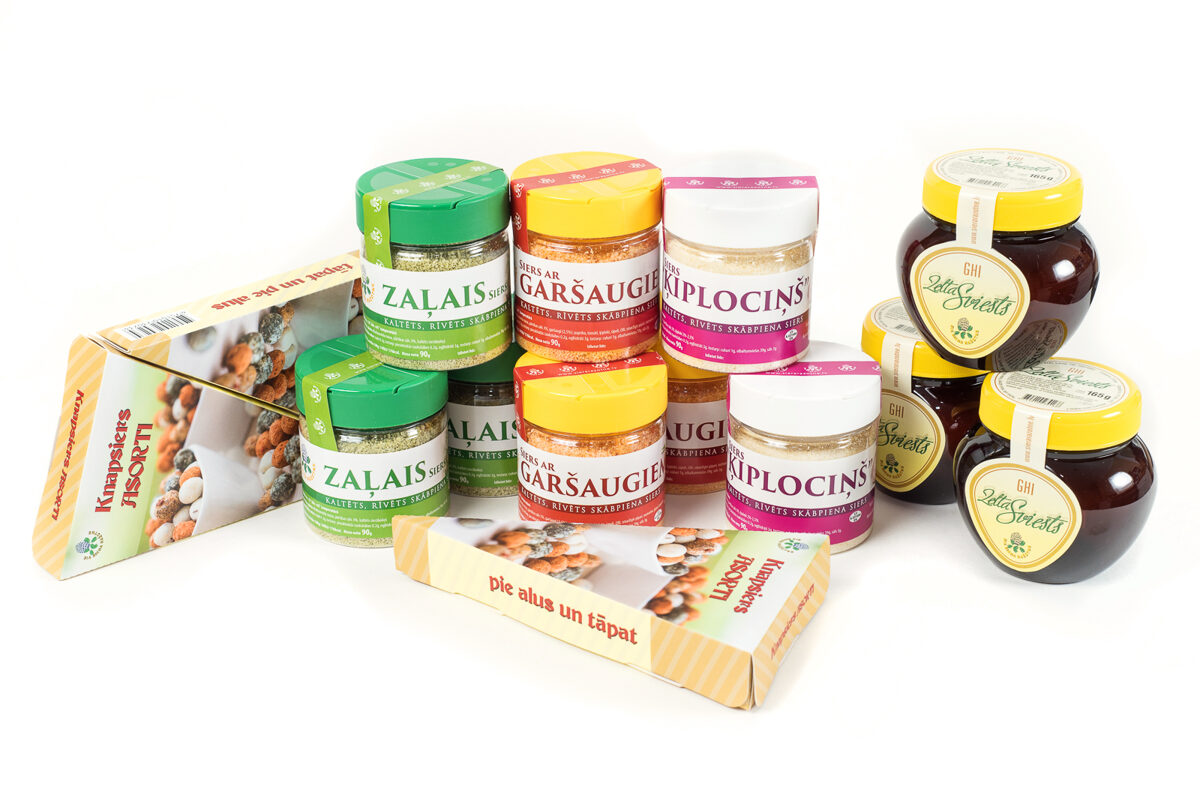 "Cheese Factory, Ltd." (SIA "Siera ražotne") was established in 2006 in Rauna by Ceriņi family. In the early years of our factory there were only two products - the Green cheese and Gold (also known as ghee) butter, but now there are already 30 popular prducts we offer, including grated Green cheese, cheese Garlic (Ķiplociņš), cheese with herbs, 16 types of home made pasta and 4 types of Home made noodles. Find out more on each product in the section Products.We are proud that it's already 17 years for the "Cheese Factory" to be the only dairy company in the Baltic states that produces Green cheese. One of the main components of the cheese - fenugreek - is grown in our own garden.
Our products can be purchased at shops throughout Latvia, but you can also meet with the producers themselves and buy products of the "Cheese factory" in different fairs, such as the fairs of Latvian city festivals.
We are happy to welcome visitors to our factory so that everyone can see and taste our special products! Visits should be arranged by calling + 371 22014583 or email: [email protected].